Iceland Cabins

The Space Inbetween
---
Hiking Outposts for Icelandic Remote Highlands

Project Type: Competition

Team: Kyle Bigart, Kathryn Hoefler

Program: Hiking Cabins

Scale: 2,000sf, Multiple Outposts

Prompt:

BeeBreeders Iceland

Recognition/Publications:
At a quick glance, Iceland seems to be the land of opposites. Being the most active volcanic region in the world, it also is home to the largest glacier in all of Europe. Lush winding rivers cascade over grassy fields and connect with hot springs as a short distance away some of the most starkly beautiful and barren tundra terrain waits patiently for exploration. And all of this happens within a relatively small island country. Though, understanding Iceland and its culture, all tales of hidden people, sagas of Helena and old Viking high council and poetry; isn't to figure out about one of these amazing historical or geological facts… but rather to see the fabric which all of these create together. It is about what happens when you combine these elements and juxtapose them in the small space of Iceland, and the amazing dichotomies it creates culturally and physically.
Architecture, above all other things, tells a story of who we are, our beliefs, our culture and hardships. Buildings slowly evolve into relics of the past, frozen in time, as the structures patiently wait to become obsolete again. For Iceland, this is even more true as the small country Island has experienced a relatively isolated culture for 1000 years, and furthermore, hasn't been able to save and develop an extensive architectural history until just recent efforts. The Icelandic Hiking Cabins look to not just become a sleeping spot, but rather strive to reinterpret the traditional building style and heritage of Iceland, while becoming a physical and representative icon transitioning it from old to new. With the smaller scale of building, the hiking cabins understand that iceland doesn't need any castles or monuments… the mountains are its castles.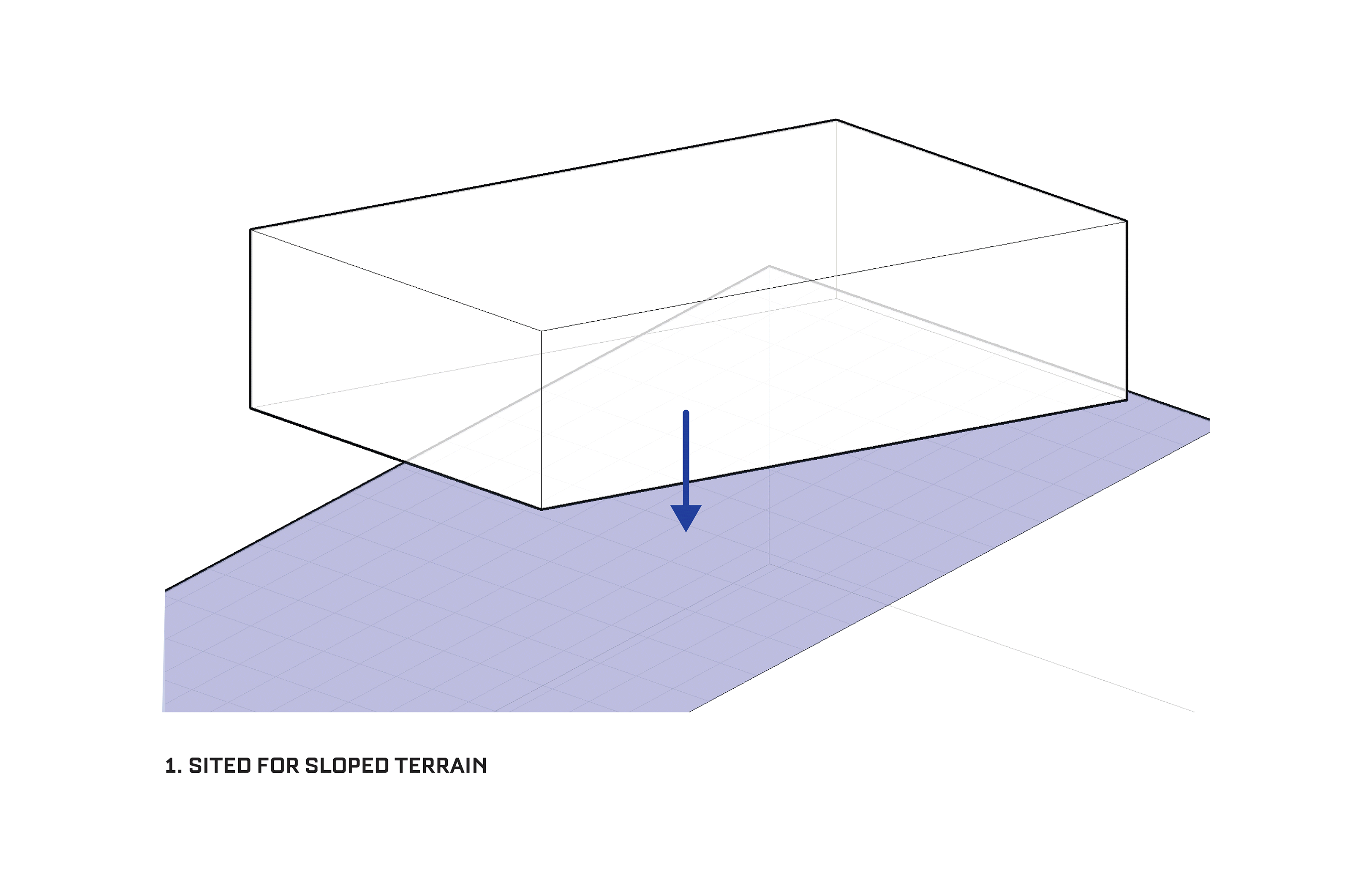 Folly Function 2019

Objects In Mirror Are Closer Than They Appear
---
Entry & Signage Kiosk for the Socrates Sculpture Park


Project Type: Competition
Team: Kyle Bigart, Kathryn Hoefler
Build Help: Ciarán Conlon, Jason Leonard, Herbie Hoefler, Jessica Hoefler, Kevin Bigart, Katie Bigart, ZachGrzybowski
Program: Entry & Signage Kiosk
Scale: 64sf Kiosk
Prompt: ArchLeague of NY + Socrates Competition

First Place Design/Build Winner!
Now on display at Socrates Sculpture Park!
http://socratessculpturepark.org/exhibition/folly-function-objects-in-mirror-are-closer-than-they-appear/
https://archleague.org/competition/folly-function-2019/
https://archpaper.com/2019/03/socrates-sculpture-park-winner-folly-function-competition/
https://bustler.net/news/search/function%20folly/7175/school-studio-s-objects-in-mirror-are-closer-than-they-appear-wins-folly-function-2019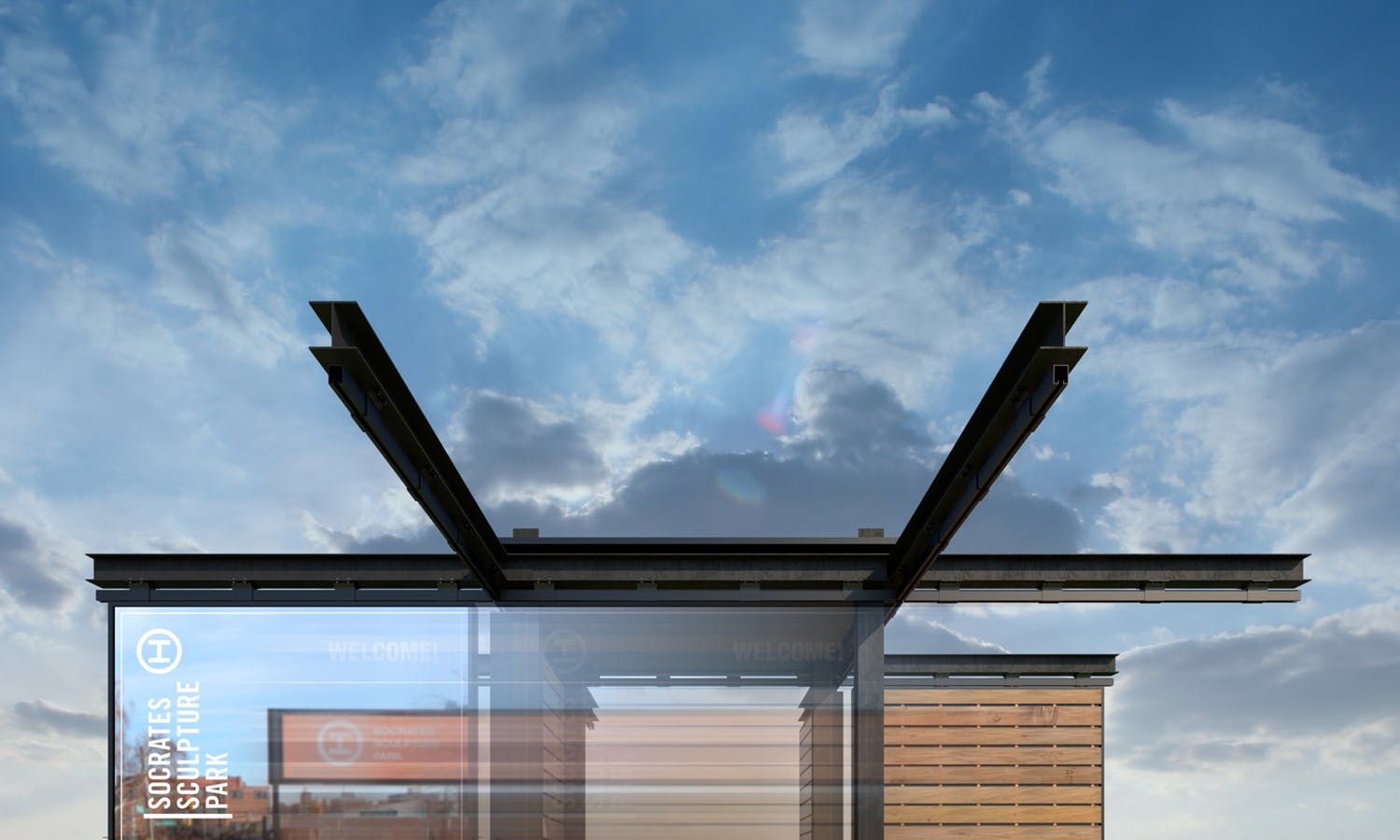 Noah's Ark 2.0

Plan to Save All Terrestrial Life on Earth
---
Thousands of arks scattered around the globe in eco-system hot spots preparing for the end.

Project Type: Competition

Team: Kyle Bigart

Scale: Huge

Prompt:

Jacques

Rougerie Foundation Competition

Recognition/Publications:
Coming Soon - Watch this space.

Rooted Love
1st Place Winner!
---
Ideas Forward - 24 Hour International Architecture Competition!

Project Type: Competition

Team: Kyle Bigart

Program: Utopia Love Hut

Scale: Multiple Small

Prompt:

IdeasForward

Utopia Love Hut

Recognition/Publications:
Love and Utopia are bounded by timelessness, as well as the need for work.
Both achievable, they require constant attention and diligence, even once arrived.
Rooted Love proposes that the structure itself becomes a metaphor of the growing love. Taking a long time to develop and requiring constant attention, the structure grows with the relationship rather than being about the relationship.
'Tree sculpting', the natural bending and shaping of trees over a long period of time is utilized for the contemplative love hut. The structure itself will take years to grow, just as true love takes to develop. Requiring attention, each time back to tend the trees - pruning, cutting, guiding, a new experience awaits – yet a familiar one.
At the end of it all, two individual units become a whole as the trees join at the top, and the temporary interior structure is removed. Bounded by geometric form and natural utopianism; framed by us, and built by nature, here we contemplate our rooted love.
What the Jury Said:

"Between reason and utopia is the root that sustains the dream. Among the complicated and complex is the " structure" that allows the difference. The proposal allows the combination beetween root / structure the dream / utopia in an interesting way and relevant and complex approach..", Pedro Novo, arq.
"Rooted Love fulfilled all the criteria of a winning design: simple yet strong concept, beautiful design, aesthetically pleasing presentation, and in-depth descriptions of features and details. The entry lets nature grow the hut over time as a metaphor of love and (lasting) human relationships developing and maturing at a steady and sustainable pace. The element of time in this spatial construct has been introduced very poetically." Alexander Walter, arq.
"Rooted Love is conceived as a perfect metaphor of established utopia through a very simple hut. What is the interesting in design that the structure is able to develop itself with different shapes, colors, utopias, structures and discourses that can be articulated in a much more innovative way, either architecturally or fertilely. The design approach relies on its innovative and original attributes through personalities or structural analysis. The presentation is very understandable, easily readable and colors represented here, emphasizes different spatial arrangements and this gives a technical clue about how it will be developed, or can be transformed for the future arrangements. Materiality, texture and construction values are well defined here." Berrin Chatzi Chousein, arq.
"The author of «Rooted Love» offered a beautiful metaphor for growing love. According to the author's idea the enduring love should be expressed in a live blooming designs in a form of the geodesic Fuller's dome. Two tree trunk, symbolizing two lovers, growing together and coalescing, eventually forming a unified whole. Great idea and excellent presentation." Maria Malitskaya, arq.
What is a 24 Hour Competition?
IdeasForward puts on 24-Hour competitions. A small prompt is published weeks before the competition, giving only an indication of a theme. Then, on the day of the competition, a full prompt is published, detailing out specific competition requirements (6am EST). 24 Hours after publishing the competition prompt, the submissions are due. All work is done within those 24 Hours.
Pattycake

Real time, web based, PAT file creator & editor
---
Project Type: Online Application
Team: Kyle Bigart, Peter Binggeser
Visit
pattycake.io
to test out the Pattern Editor., and
visit us on twitter
to see the latest news & updates.
PAT files are one of the oldest nusances while working in design programs. And althought they've been around forever, and are a simple TXT file with a series of numbers everyone has access to... noone can seem to really figure them out. Even something as simple as creating a herringbone floor pattern makes you brush up on your old high school algebra, and ultimately takes more time than its worth.
Pattycake looks to create a program agnostic PAT file editor that can be used from minute one. Without any installs or add-ins, it runs with an internet connection and allows the user to create complex brick patterns, herringbone patterns and others, while seeing real time previews.
Here is one on us... Simple honeycomb pattern, 2 side length with 1 offset spacing.

;%UNITS=INCH
;%VERSION=3.0
;
*School Studio Loves You
;Hexagon 2 side length with 1 spacing
;%TYPE=MODEL
;
0, 0, 0, 3.86602540, 2.23205081, 2, -5.73205081
60, 2, 0, 3.86602540, 2.23205081, 2, -5.73205081
120, 0, 0, 3.86602540, 2.23205081, 2, -5.73205081
0, 0, 3.46410162, 3.86602540, 2.23205081, 2, -5.73205081
60, -1, 1.73205081, 3.86602540, 2.23205081, 2, -5.73205081
120, 3, 1.73205081, 3.86602540, 2.23205081, 2, -5.73205081